Moss Forest is our revolution in the carbon market: it is the first platform in Brazil that delivers in minutes, a process that traditionally can take up to 6 months.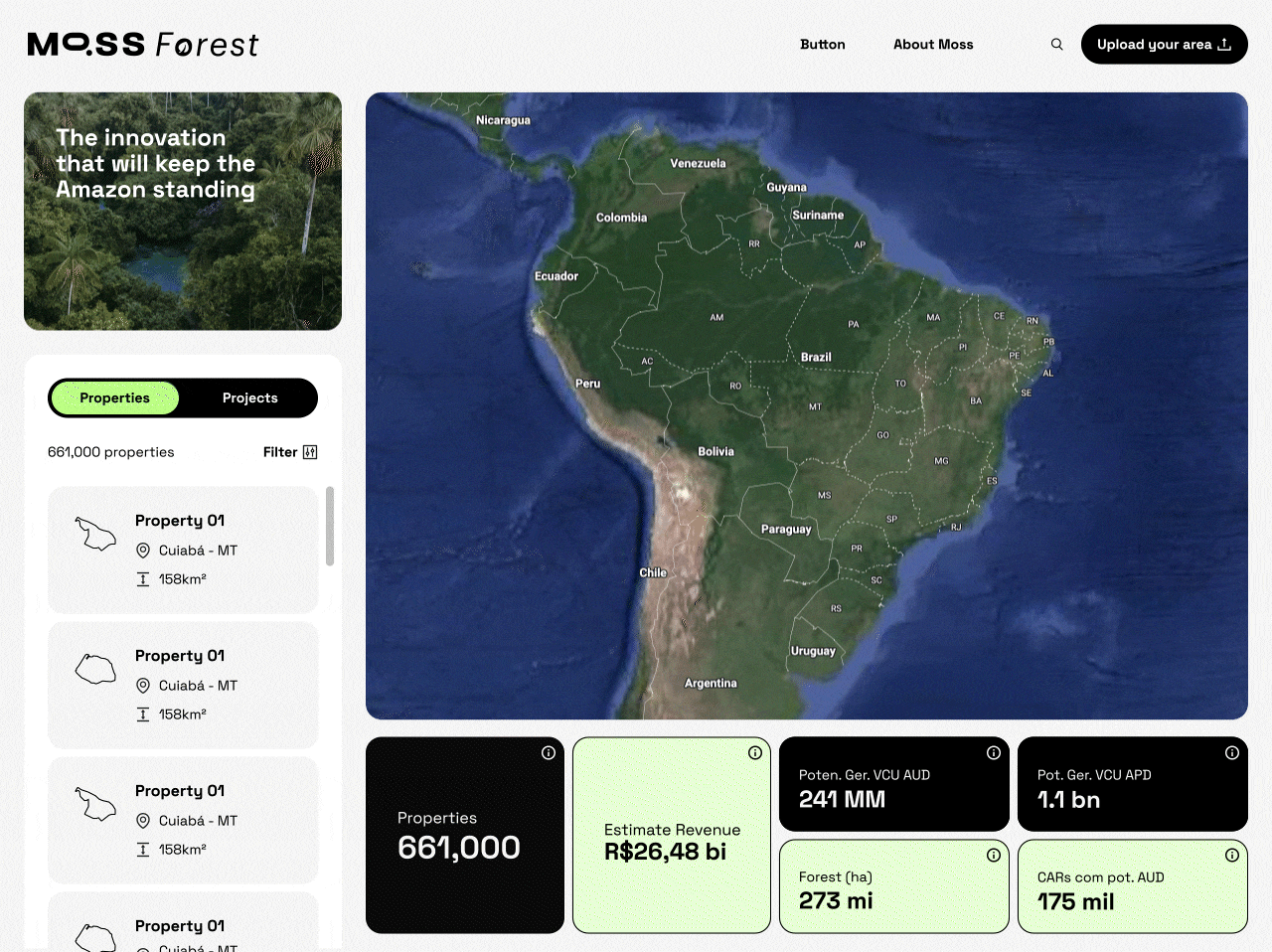 It enables the certification of carbon credit projects through Digital Monitoring, Reporting, and Verification (DMRV), covering the entire national territory.
The system crosses databases and satellite images to estimate a specific area's carbon credit origination potential.
It is faster, cost-effective and human error proof: we use geospatial analysis, remote sensing, artificial intelligence, and Big Data to search for potential forest areas. With that, we join forces with landowners to develop projects that generate carbon credits by promoting environmental conservation and the development of local communities.
The system provides in real time and assertively:
 
Monitoring of fauna and flora, in addition to the incidence/potential of deforestation
 
Carbon and carbon credits origination potential